| | | |
| --- | --- | --- |
| | WARNING! THERE MAY BE SPOILERS FOR IN-GAME CONTENT! | |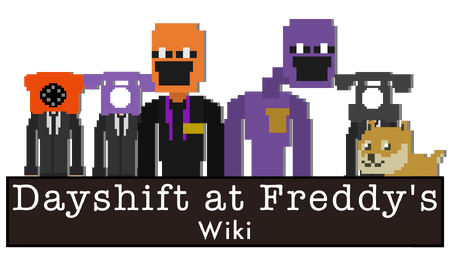 ---
Welcome , to the collaborative, informative Wiki about the indie episodic game series of Dayshift at Freddy's! Read at your own risk, therefore the Wiki may contain spoilers!
We are currently maintaining 278 articles and 2,228 files since the wiki was created. Anyone is free to edit, so we're counting on you to help!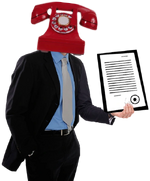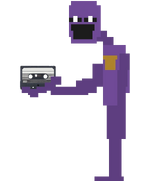 Please go to the Rules & Guidelines and Manual of Style before editing pages.
Today's date is January 27, 2022.
Main article: Pelicans
Pelicans are secret characters in the Dayshift at Freddy's 3.
Once Jack switches the male and female bathrooms for disabled and unisex bathrooms, the assigned Phone Guy will ask Jack to take a quick peak into the disabled bathroom because they have reports of customers hearing "weird" noises. Jack goes into the disabled bathrooms and finds a couple of pelicans which, at that point, he can either shoo them away or leave the bathroom as is. If Jack tries to shoo the pelicans, they will just attack him and Jack retreats from the bathroom.
All textures, audio files, and original content goes to respective developers of the DSaF series. No copyright intended.